Amish and Mennonite built outdoor furniture.
Our consoles fold up or down. Use as an armrest, drink holder or fold up and out of the way for additional seating.
We stain and seal your furniture by hand. This ensures great coverage and fewer runs and drips. We us the finest Sherwin Williams and Porter brand finishes.
Choose an unfinished piece and paint or stain to your unique preferences.
All of our pieces can be made as stationary or motion seating.
We offer both a covered and standard A-frames to hang our porch swings for use in the yard.
Special orders are available. Due to the hand-made nature of our furniture; there are times when quantities may be limited. We are happy to accommodate your custom order.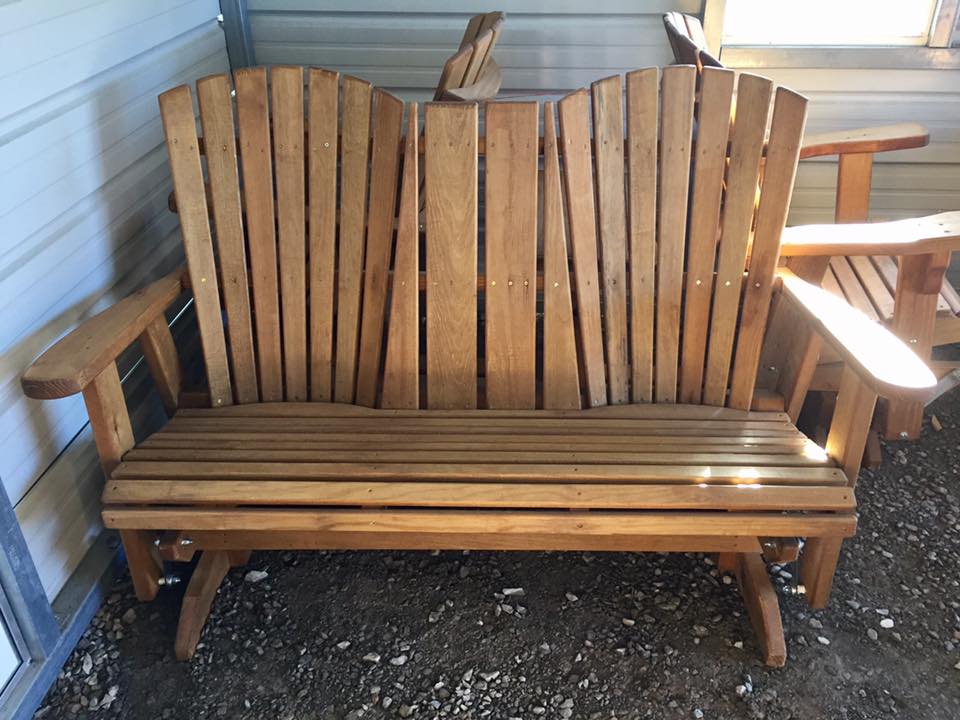 Stationary, gliding, swiveling or to your specifications. Our sets are economically priced and provide great seating options for a variety of activities.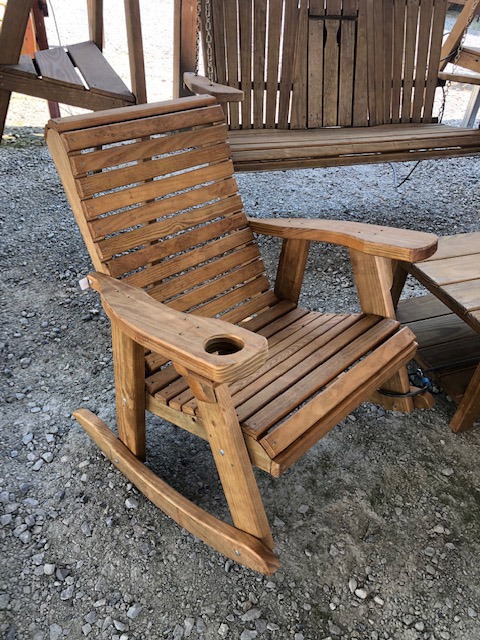 Available in unfinished wood or stained and sealed, our stationary Adirondack and High (roll) back chairs have plenty of room for cushions and are comfortable without them.  A built in drink holder makes it even more functional.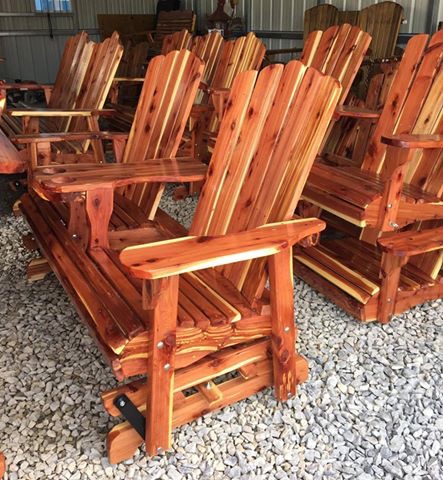 Glide and Swiveling Chairs
Our gliding and swivel-glide chairs have smoothly operating mechanisms that provide years of rocking enjoyment. Available as a High (roll) back or in true Adirondack fashion, these chairs are roomy, comfortable and functional.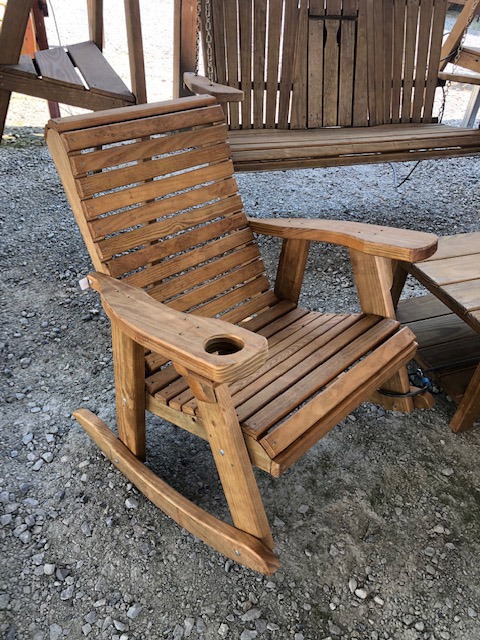 Good "old-fashioned" rockers. Built to last, plenty of room and ready for relaxation. This chair is shown with a built in cup holder.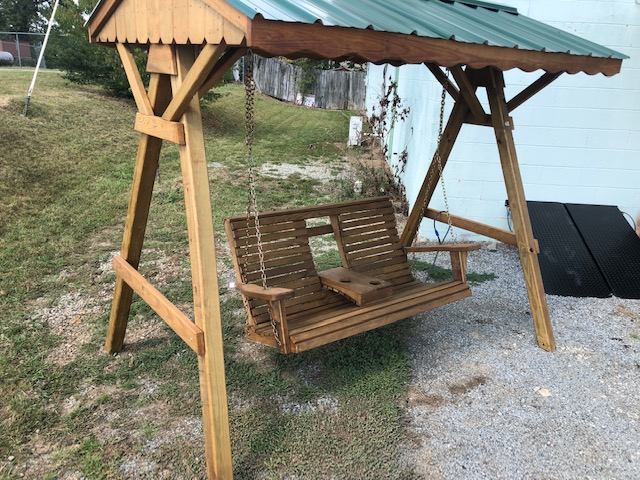 Porch swings are available in 4' and 5' lengths, come with or without the center console (arm rest/drink holder) and are available in High (roll) back and Adirondack styles.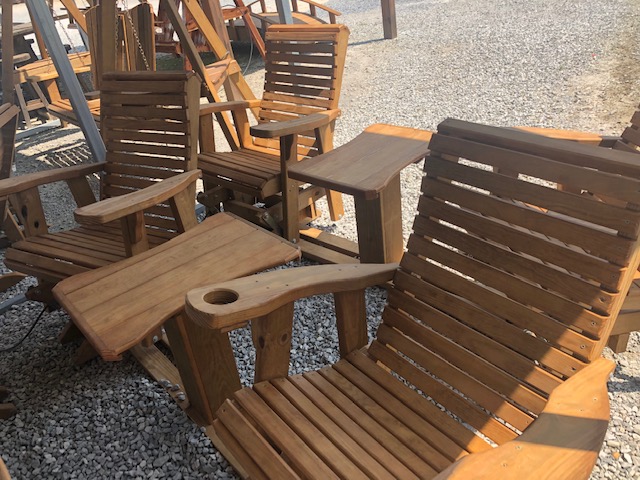 Looking for a single piece to seat multiple people? Our gliding benches are just the ticket. Available in Roll (high) back and Adirondack styles, with or without a center console. The gliding mechanism is heavy duty for years of smooth operation. Available in a variety of lengths and without glider as well.
Have a Question About Our products?
Give Us A Call!