Looking for something a little out of the ordinary? Check out our Amish and Mennonite built "specialty items". While we never have a complete list of what falls into this category, we do offer some unique items regularly.
Our Amish built two story barn is a sight to behold. Very well built, beautiful and functional, well….you've just got to see it! We also offer Mennonite built green houses, garden shanties, hunting blinds and more.
Hunting Blinds
Hunting blinds are now available at Lot of Faith Outdoor Structures, LLC.  Choose from our custom designed and Amish built 5×6 box blind, available with or without a base and steps; or choose another size.  As always custom orders and special requests are no problem.  Stop by and see these well designed and excellent quality blinds.
Our huts are designed and built by hunters, for hunters or anyone else who wants to spend time out of doors.   Quiet and easy open windows allow you the right amount of concealment when using your hut.  Little details like drip rails, shelves and vents, make these huts just perfect for your hunt.  
Not into hunting?
Our huts work well any time you want to conceal yourself from wildlife.  Great for outdoor photography, bird watching and just getting closer to nature.  Stay dry, out of the wind and hidden from nature's most cautious creatures!
Delivery and set up are available.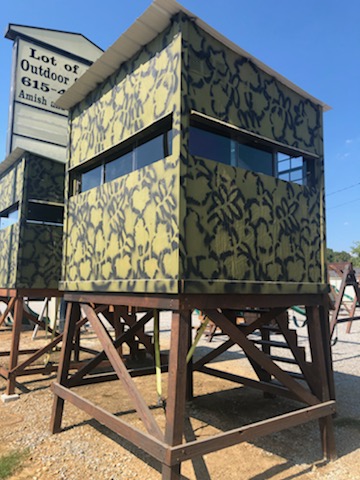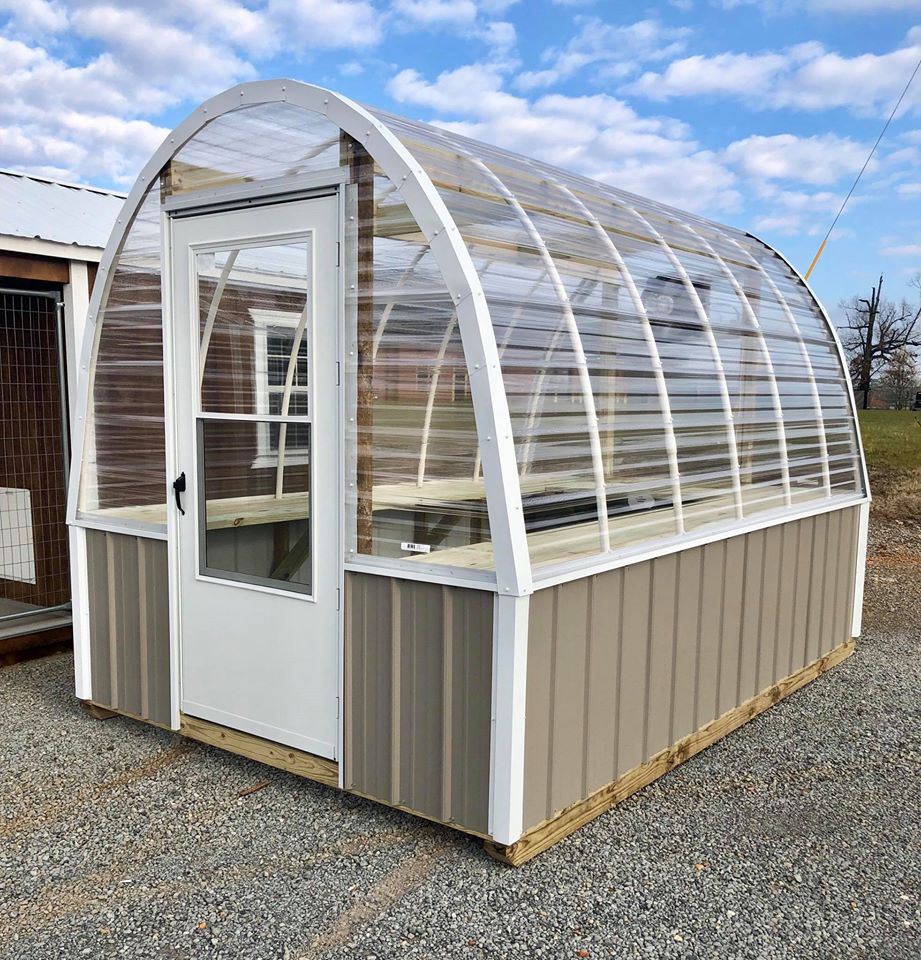 Our Mennonite built green houses help you get a jump start on your growing season. Just the right size to get those seedlings started early and extend your growing season late into the fall. Sided in metal, T1-11 or LP SmartPanel and paired with clear polycarb panels. Round it out with a screen door and thermostatically controlled vent fan and your all set. Built in bench shelves making getting started even easier. You will get years of enjoyment and extended growing season with one of these hand built beauties!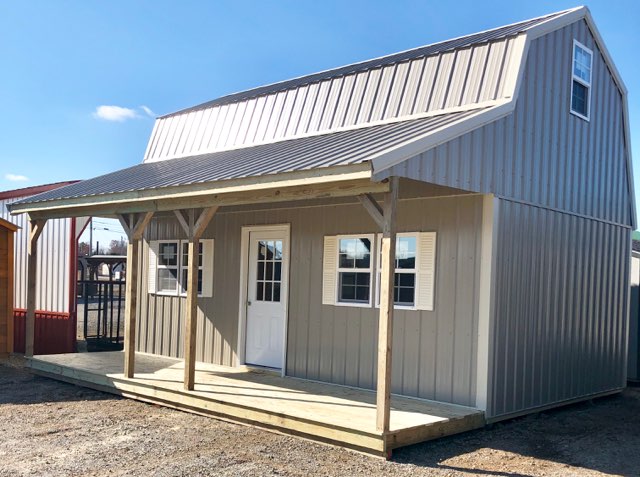 WOW! This Amish built two story unit has some huge potential! Made to last, metal sided, double pane windows and more make this unit perfect for so many things. Heavily built with 2"x8" floor joists, ¾" flooring and 29-gauge metal siding, which are just a few of this unit's excellent features. Available in an interior width of 14' add a 6' porch for an overall 20' wide space. Choose a length of up to 36' and you have got enough room to do just about anything.
Have a Question About Our Products?
Give Us A Call!